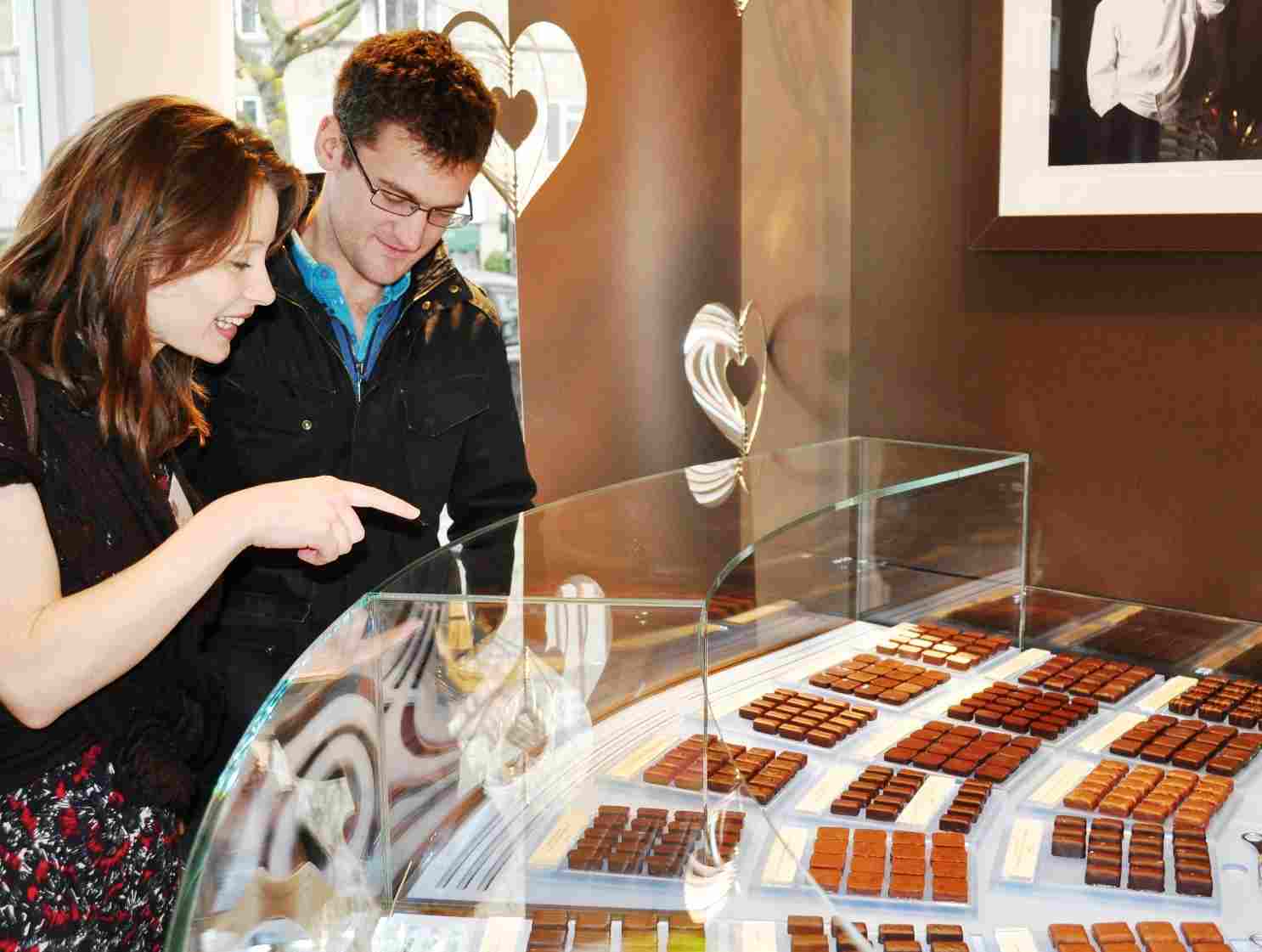 Location: Chelsea/Belgravia
Meeting point: 5 Motcomb Street
Nearest tube station: Knightsbridge
Duration: 3 - 3.5 hours
Walking distance: 1 mile (1.5 km)
Price per person: £45 + £1.50 booking fee
Maximum guests on public tour: 8
Dates offered: Every Sunday at 11.30am; some weekdays
Ticket price includes: Hot chocolate, water, history, chocolate sampling, mini chocolate tasting, VIP discounts
Most dietary intolerances can be catered for with advance notice.
On the Chelsea Chocolate Tour – first offered in 2008 – your expert guide will show you the beautiful, historical areas of Chelsea and Belgravia, a stone's throw from Buckingham Palace with a rich and fascinating history to engage you between an abundance of chocolate tasting.

All of the boutiques on this tour have a founding chef who is directly involved in the development of all of the recipes which means there are always new and unusual chocolate creations to sample. Fancy a rosemary and olive oil ganache? A passionfruit salted caramel? A corn kernel praline? This is the chocolate tour to expand your chocolate horizons!

We will ensure that you can't consume any more chocolate by the end of the tour!

Chocolate Ecstasy Tours were set up to experience London in a different way and spoil you with chocolate box chocolates - truffles, pralines, caramels and creams. The Chelsea Chocolate Tour finishes with a sit-down mini chocolate tasting that includes samples of chocolate bars of different percentages and different origins to kick off your chocolate education.

This tour covers the shortest walking distance (about one mile along flat ground) and we will be sitting for the approximately half of the 3.5 hour duration of the tour (at the beginning and the end).

If you're a lover of dark chocolate or keen to become a chocolate connoisseur, this is the tour for you. But don't worry if you don't think you like dark chocolate, we can provide plenty of milk chocolate too!